(42 votes, average: 3.9 out of 5)


Loading ...
Fiesta Online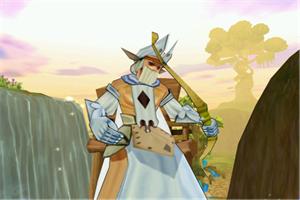 Description: Fiesta online is a free-to-play casual game.
Company: Outspark
Year Launched: 2008
Premium Account, Advertising, or Item Mall: Item Mall
Free Account Restrictions: None
High End or Low End Computer Needed: Low to Mid
Official Site: http://fiesta.outspark.com/
Game Forum: http://www.outspark.com/forums/forumdisplay.php?f=9
Fiesta Review by Dan Edgely
Game play: 7/10
Graphics 7/10
Community 4/10
Audio 8/10
Overall: 65%
Fiesta Online throws the player into a MMORPG that is not only a bit different from the rest, it offers some 'same feelings' that other pay-per-play MMORPG have.
The download is a mere 650mb, but the full install is 3gb, but it adds in a lot of value with this. Anyone who has played World of Warcraft will notice the graphics are similar but with a comic-book look, and although the game is targeted towards teens, and does have a bit of a cartoon feel to it, it plays well with most age groups. However, you will notice the ages' of the players in the game are younger than what you expect.
The Game play is similar to other MMORPGs, a few base classes, ranged, magic, melee, heal is basically what you choose from, and the creation is not near the level of others. You will find yourself pretty well stuck with what class you choose; For instance, rangers don't do much melee because of the restrictions of each class. The actual game plays fairly smooth, and the PvP action is not the best in the genre but is not near the bottom by any means. You will find yourself leveling fairly quickly, grinding is not that bad but does involve your typical 'kill this X many times.' Hot keys and clicking dominate the fighting, I found casting attack spells required much more tactical decisions than any of the other styles in the game.
The graphics are a hit or miss. You will like them or hate them. I am not a fan of cartoon looks, but if you are, this will look stunning, bright vibrant colors fill the screen and attacks and spells do not look out of place, but only enhance what your character looks like. As you level and gain more items, they show well on your character and this is where you get your 'uniqueness' from. They do not simply look like textures added to the character. But give you a sense you actually just loaded your fighter up with heavy gear.
The community is Fiesta Online's weakest point. If you find a party ,stick with them! Finding anyone that is not spamming in the first few cities is tough, and most are trying to make there way through are confused enough without them. The game plays good without a party, but this is a massive multiplayer game and you want to play with others. When you do find others, it is easy to understand why teens populate the game, they drive more mature people away. Don't fret though, there are good players in the game that make it a great experience, but it takes some filtering to find them.
The audio goes along with the graphics, and fits the feel of the game well, I was not disappointed with it, and I did not feel like I was listening to an episode of Spongebob. The strength of the audio comes from the sound effects, that even with the cartoon/comic book look, makes things look like they hurt when you slash through your foe.
Overall, the game is solid despite the low scores, but would appeal more to someone who is not looking for the massive multiplayer portion of the MMORPG. However the highest level playing maybe much better, but seeing it has a HUGE level cap, it may take a while to find out. This is a game that is good for an entry into the MMORPG genre, but a small step as the multiplayer portion of it is quiet weak.